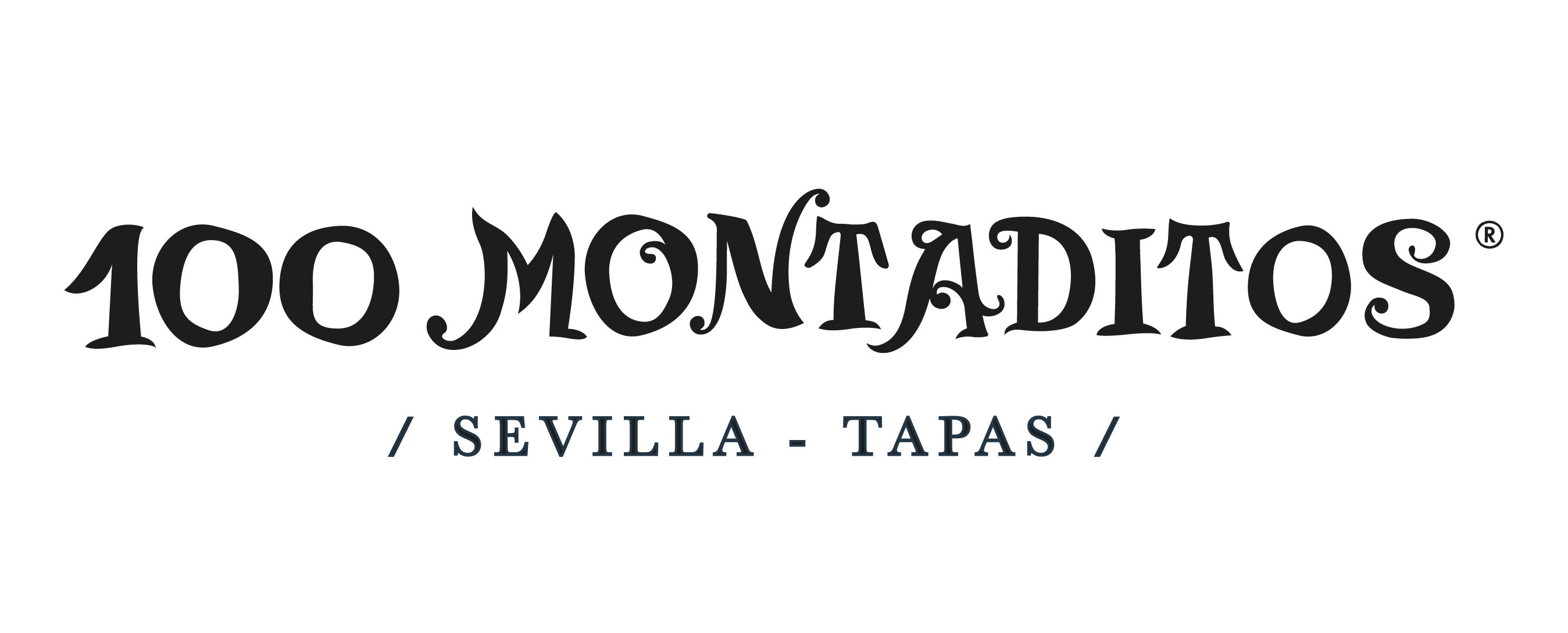 100 Montaditos is reference in the world of organised restoration. In a few years, the first brand of the Restalia Group has managed to expand throughout Spain and open franchises in Europe, the United States and Latin America. It is a globally recognised brand that has triumphed with a simple concept: quality at a smart cost price.
Quality and variety based in Spanish products are our identity signs. The menu is composed of 100 different varieties of 'Montaditos' made at the moment with high quality products typically Spanish and country and is completed with other products that make the dining experience at 100 Montaditos perfect. Highlighting the famous Spanish rations and tapas, drinks, mainly Spanish beer, sangria and red wine are the most representative drinks of 100 Montaditos and of course, different types of bread, all of them exclusive to 100 Montaditos.
A Montadito is a staple of the culinary arts from Spain. It is a unique tapa-sized rolls of bread similar to a baguette but wider and with a twist. Each montadito is filled with the best ingredients available, too bad we can't tell you exactly which ones because it's a secret. The montadito is a tradition that predates even the sandwich all the way back to the fifteenth century. It's a time-tested formula distilled to perfection.
You can smell the intoxicating scent of freshly baked bread every single time someone makes their order. Our patented bread is heated and baked seconds before you get your order. We offer nothing but the best. Our bread represents a truly unique touch. Where else will you get authentic white or brown montadito bread?

The keys to the success of 100 Montaditos are the following characteristics that make it unique:
exclusive quality products, smart cost, in the best locations, simple and dynamic format and the client and the franchisee, our reason for being.
The design of the premises is something very characteristic of the brand and anywhere in the world you can recognise an establishment of 100 Montaditos. With a warm design inspired by Andalusian taverns, the brand has evolved over the years and currently presents an elegant and sophisticated atmosphere.
100 Montaditos is fun, casual and has an informal environment. Unique order system that gives dynamism and allows constant customer interaction and our restaurants, make the customer feel that he is in any Spanish city at that time.
100 Montaditos manages to gather in the same place young people, groups of friends, families and couples.