Founded in 2004, Crepe Delicious is the largest and fastest growing creperie and gelateria. Now with locations all across the world (Thailand, Hong Kong, Bahrain, UAE, USA and many more). Serving breakfast, lunch, dinner and dessert, Crepe Delicious offers fresh, nutritious and tasty food.
All of our crepes are made-to-order by our Crepe chefs allowing customers to watch as their crepes are being prepared and filled with the finest and freshest ingredients. Our premium gelato is a perfect compliment to the specialty crepe business. All our gelato and sorbet flavours are hand-crafted on-site daily with natural ingredients.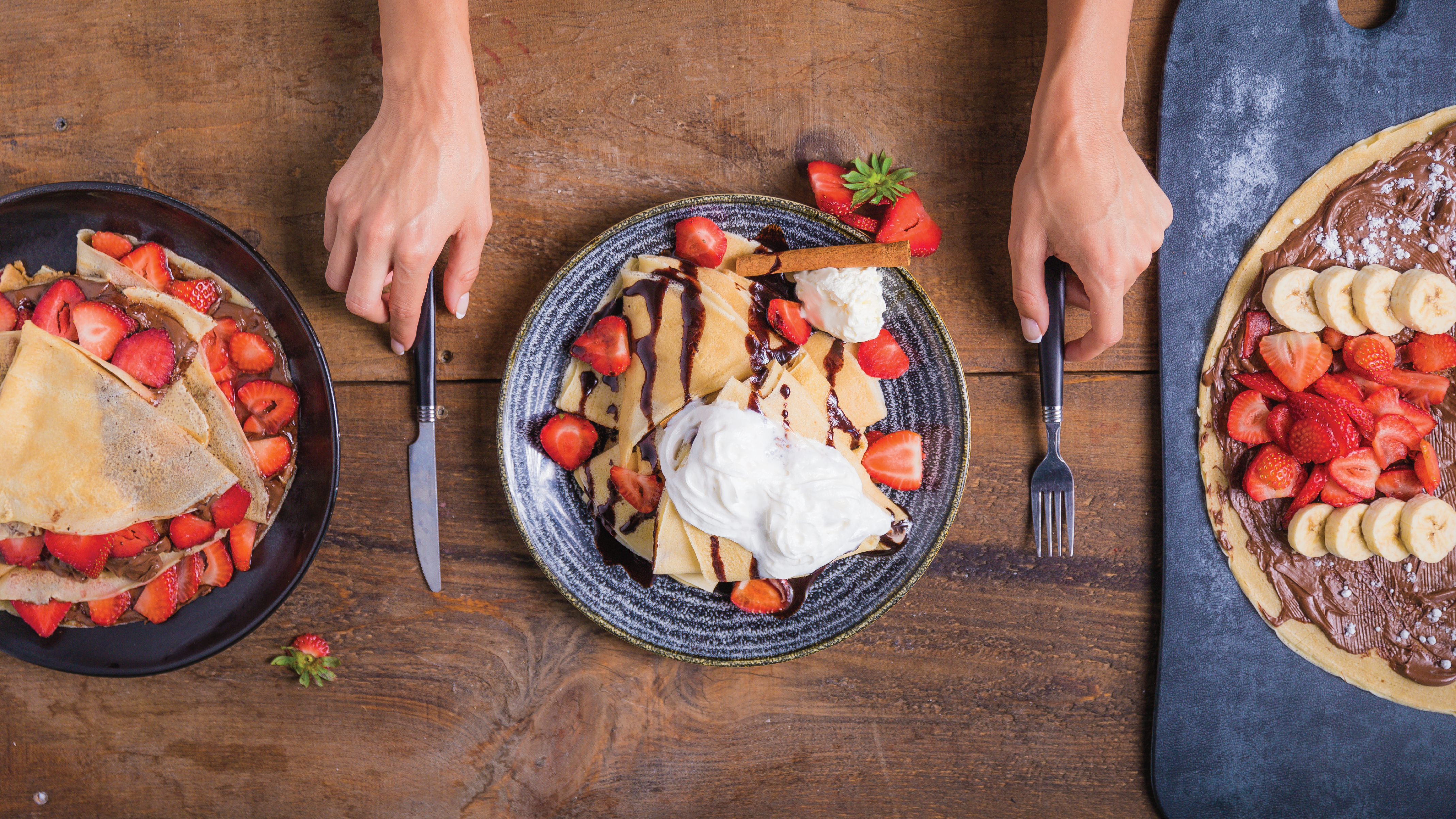 Our unique concept combines comparatively low food costs with excellent site selection to provide our franchise partners with the recipe for success.
Single-unit, area development and master franchises available for this innovative specialty food concept. We have few location criteria options such as Food truck, kiosk (250 sqf. - 400 sqf.) and stand alone locations up to 2000 sqf. Location flexibility is key.
To share our youthful, energetic, innovative and unique approach to flavours, presentation and customer service along with building authentic partnerships with our Franchise partners, suppliers and customers.
Our Benefits:
Training: We offer full training for up to 2 weeks

Support: We have a franchise division which supports your on site selection, lease negotiation, construction, operations and marketing

Site Selection: We search for high visibility locations including shopping malls, shopping centres, airports, universities, destination areas, street plazas, etc.

Globally, the largest crepe cafe franchise

Preferred by millennial, Generation Z & X

Customers love crepes & gelato which is our core products

We have financial system in place that we may introduce you to build your store