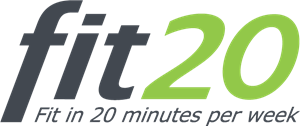 A Future-Proofed Fitness Franchise with a Difference
Possibly the only gym with social distancing already in place!

Each client always trains by appointment, with an expert Personal Trainer, maintaining 2m distance. Your customers are the 85% of people that aren't "gym bunnies", either because they don't like gyms, are too busy, or don't want to put themselves at risk in a crowded environment. How's that for a competitive advantage?

fit20 is Europe's fastest growing boutique personal training fitness franchise.

Imagine owning a proven franchise business that appeals to the 85% of people that don't like going to gyms. fit20 is turning the fitness industry on its head and we are looking for visionary, energetic and enterprising people. Find out how you can build a lucrative, scalable and enjoyable business with minimal investment compared to traditional gyms.
Energetic and enterprising people who want to build a successful business and are passionate about helping people improve their health and fitness. Whether you want to own a single studio, multiple studios, or develop an entire territory, we'd love to have a chat with you.

Networking
Much of your success will depend on your ability to network within your community
Health & Fitness
You don't need to be a personal trainer to own a fit20 franchise, but it is important to have an interest and passion for healthy living and fitness.
Hospitality
Exceeding client expectations is your key to success. So, it is essential that you and your staff understand and practice this principle every day with every client.
Perseverance
Owning a fit20 franchise is challenging, rewarding and fun. We support and help you succeed.
What's It Like Being A fit20 Franchise Owner?
Starting any new business can be hard work. fit20 is no different. But, you will work with a proven success model with lots of support where you need it. Many of the aspects that make starting a new business difficult and frustrating are taken care of in the fit20 franchise model. You're not in it alone because you have a support team behind you.
Most fit20 franchise owners focus their time on business development. This means they are networking and marketing, not doing long hours of tedious administrative tasks.
Many fit20 owners hire training staff once they get busy.
An increasing number of fit20 franchisees own more than one studio.
We will enrol you in our fit20 Academy to make you an expert in the fit20 training method. We also train you to be an effective studio owner. That means you'll learn everything about our training method, and about our business system for success. Part of the training is online, but you'll also spend a week with us in Sheffield, where we have our UK headquarters.
We also have extensive training modules for the trainers that you'll hire on later, and we offer follow-up training sessions. The initial training is included in your start fee and we charge reasonable fees for staff training and refresher sessions. An important part of our fit20 success model is to keep you and your staff updated on all the latest development and action points.
Want To Find Out More? Get In Touch Today!
Click the interactive buttons to live chat with us, view our brochure or simply drop us an email!