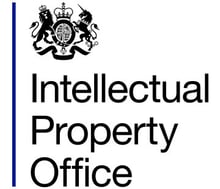 The Intellectual Property Office is the government department responsible for granting and advising on all aspects of Intellectual Property including Patents, Trade Marks, Registered Designs and Copyright.
IPO is an executive agency, sponsored by the Department for Business, Energy & Industrial Strategy, supported by 1 public body.
What intellectual property is
Having the right type of intellectual property protection helps you to stop people stealing or copying:
the names of your products or brands

your inventions

the design or look of your products

things you write, make or produce
Copyright, patents, designs and trade marks are all types of intellectual property protection. You get some types of protection automatically, others you have to apply for.