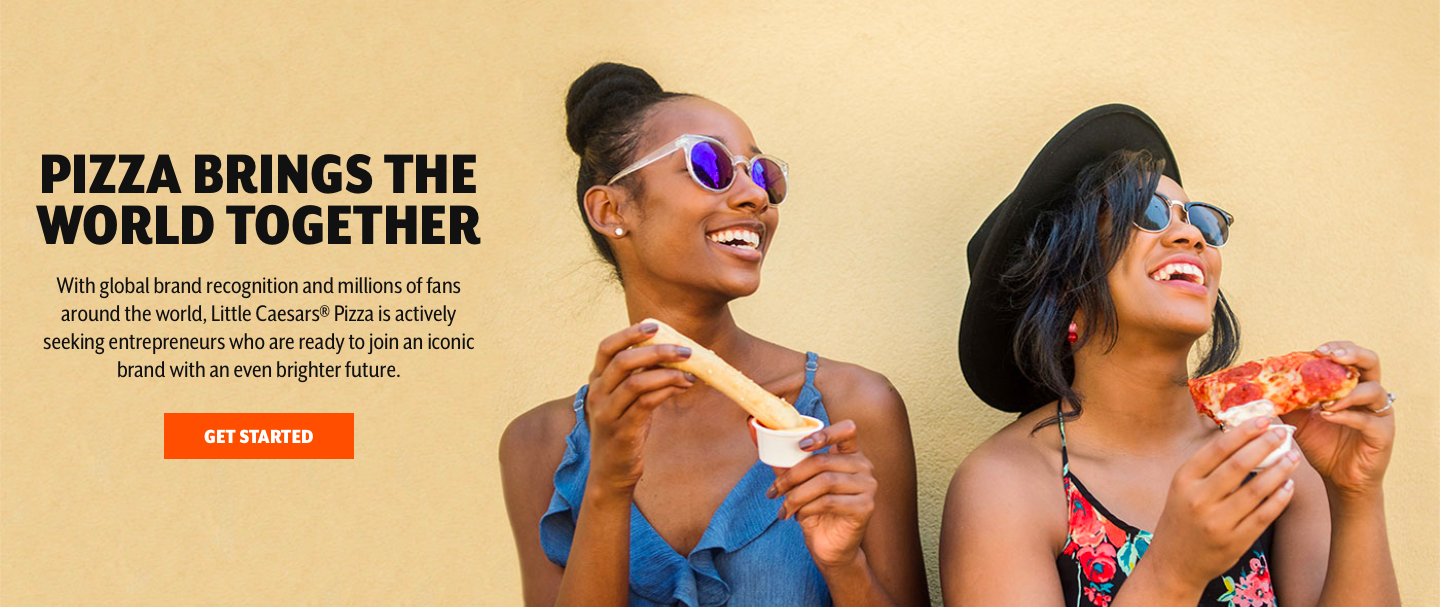 ARE YOU THE NEXT LITTLE CAESARS® FRANCHISEE?
Little Caesars® Pizza is one of the most iconic brands in the world. With thousands of locations in 24 countries and territories across the globe, Little Caesars® Pizza is beloved by millions all over the planet. Our signature Hot-N-Ready® model allows customers to walk in-and-out in 30 seconds or less with an affordable pizza that is as fresh as it is delicious. In the $145 billion worldwide pizza industry, Little Caesars® Pizza stands out as a brand that has both a 60-year legacy of helping franchisees thrive, and a clear path towards an even brighter future of strong growth.
Little Caesars® Pizza offers world class support and makes significant investments in new technology to help your business stay relevant with customers. With a straightforward business model focused on profitability and a strong culture of support and state-of-the-art technology - the time to join the pizza revolution is now!
DO YOU HAVE WHAT IT TAKES TO BRING LITTLE CAESARS® PIZZA TO YOUR MARKET?
Similar ideas about values and corporate culture

Experience in owning and operating a multi-unit restaurant business

Sufficient financial resources to scale aggressively by opening multiple stores

Access to highly preferred real estate

Organization structure to support, own and operate a network of stores

A long-term strategic vision for developing the Little Caesars Pizza brand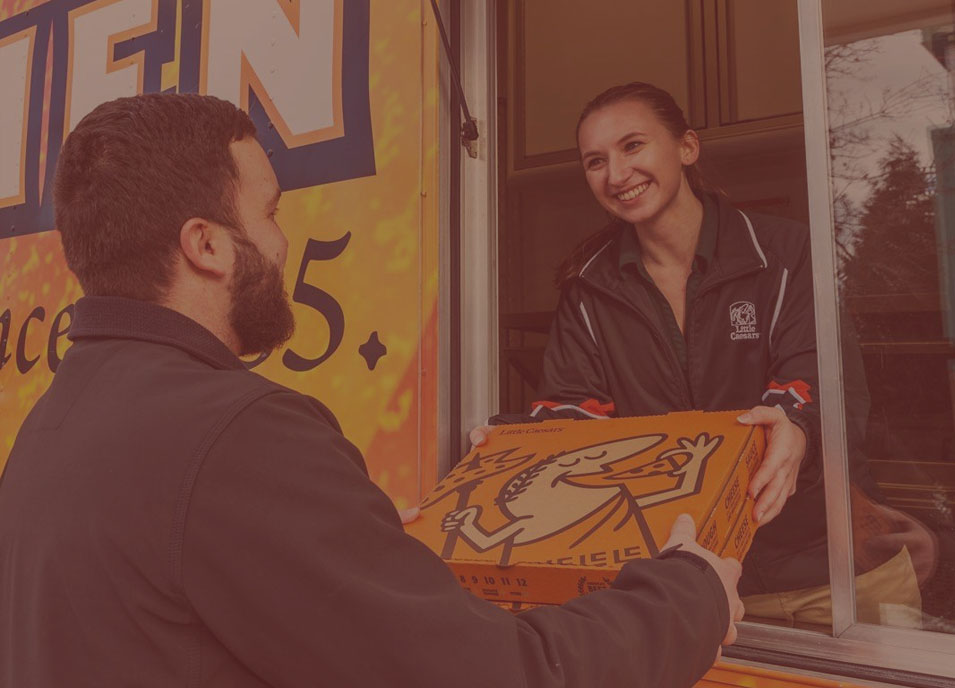 LITTLE CAESARS® A WISE INVESTMENT
You don't stay in business for over 60 years and grow to become one of the largest pizza brands in the world without getting a few things right. With a strategic business model that emphasizes simplicity and efficiency, Little Caesars® Pizza is a quick-to-scale concept with great profit potential. Everything about our concept is designed to maximize profitability: low square footage, limited numbers of employees and takeaway service all help to keep operating costs low.
A Little Caesars® Pizza International development agreement requires new franchisees to build and operate a minimum number of restaurants in a particular area, within a specific time frame. This requires prospective franchisees to have a substantial net worth and readily available funds. We generally require a minimum US$1,000,000 in liquid assets and US$2,500,000 in net worth under our multi-unit development agreement, with additional minimum requirements for liquid/cash assets. These minimums may vary depending on the number of stores to be developed. These are minimum requirements and do not represent the total potential costs to open and operate one or more restaurant units.
READY TO INVEST IN A LITTLE CAESARS® PIZZA FRANCHISE?
We're ready to hear from you! Little Caesars® Pizza is actively seeking passionate entrepreneurs with a desire to lead a team and become a meaningful part of your community to join our iconic, rapidly growing brand.
Hit the live chat buttons above to get in touch with us today!