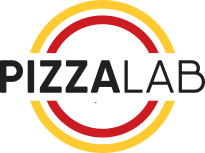 A Few Words About PizzaLab
At Pizza Lab we believe that every person is an inventor and has the imagination to find the formula for the best pizza! We are only giving you the ingredients for your success. Two types of hand-kneaded dough, interesting sauces, variety of the best-quality cheeses, selected meats, salami by original recipes and fresh vegetables.
And the best news is... the pizza you've created is made before your eyes and baked to crispy perfection in one of our special ovens in LESS THAN 2 MINUTES!!!
One price regardless of the number of toppings.
You formulate your pizza and choose your toppings and we make it before your eyes! What is more, the price remains the same regardless of the number and combination of toppings!
And for those of you who are not feeling adventurous can choose one of our tested and proven irresistible pizza suggestions!