Our Ramen is made with 100% plant-based broth. RAKKAN Ramen is a border-less ramen restaurant concept, serving ramen that everyone can enjoy. Our menu features an exciting range of authentic, healthy and delicious ramen.
We don't use any kinds of fatty, high-calorie soups like tonkotsu. Instead, our soups are made from high-quality vegetables, mushrooms, seaweed, as well as the addition of RAKKAN's very own fermented seasoning, furthering the flavour bomb experience of the soup. We will continue to strive to serve our customers the healthiest dishes and the tastiest ramen experience.
RAKKAN Ramen is based in two cities: Tokyo and Los Angeles. We are currently expanding our branches based on our area-dominance strategy. Our unique business strength lies in our many years of expertise.
We have won multiple awards from customer-generated reviews and more, and pride ourselves on being at the leading edge of our market sector.We are now looking for partners who can work with us to introduce RAKKAN across North America, including Canada, as well as throughout Europe and Asia, including Japan.We're able to offer two interlinked business opportunities, in the well-established ramen market and health-oriented market, forecast for major growth going forward, targeting diners with health-oriented diets or outlooks (e.g. vegans).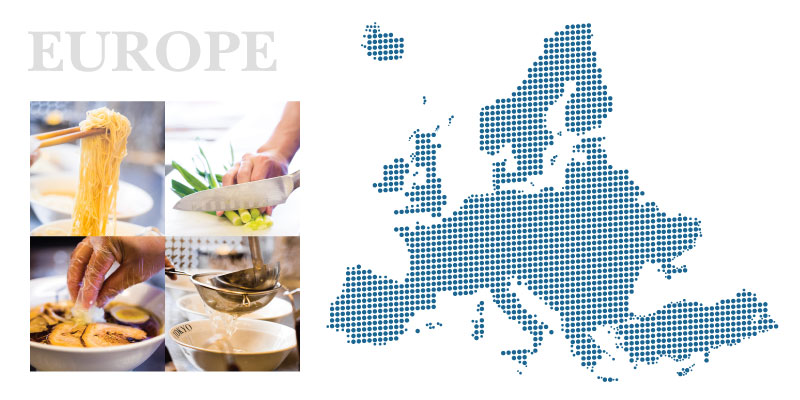 Could You Be A RAKKAN Ramen Multi-Unit Holder?
We accept multi-unit (3 units minimum). The advantages of Rakkan over other Japanese and Asian restaurants is that we are unique and unlike any other Japanese restaurants, and the franchisee will need no skilled chef in the kitchen which makes RAKKAN a perfect fit for franchise business. With RAKKAN, every Ramen menu is based on 100% plant-based broth (except 2 flavours with bonito flake), which is tasty, healthy and at least 40% less calories than conventional ramen options.