We make our pizza dough fresh daily. And to make a true New York-style crust, you need the right flour. Our pizza sauce is made fresh, too, from our traditional family recipe formulated for Russo's, with tomatoes grown in California and topped with 100% mozzarella cheese from a Wisconsin dairy farm. Real ingredients, nothing packaged.
Russo's has a franchisee friendly organisational philosophy. Our mission statement is
"If It Isn't Fresh, Don't Serve It." - That's the Russo Family Promise.
Russo's New York Pizzeria & Italian Kitchen franchise startup cost ranges from $295,000 to $750,000 depending on size ranging from a delivery location to traditional location, with a limited seating option, to an open kitchen concept. All of our locations are custom designed to fit your market. Giving you a competitive advantage over other pizza concepts in todays marketplace.
Traditional franchised stores reported average net royalty sales of

$1,081,577
Startup costs range from $295,000 - $750,000
Qualified candidates need a net worth of $550,000 and minimum liquidity of $200,000

Territories for multi-unit and single-unit entrepreneurs are available coast to coast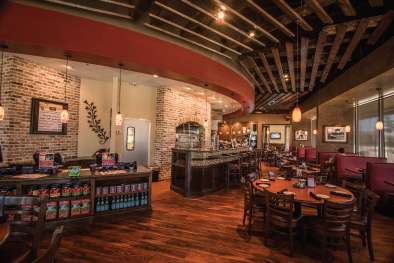 Your total initial investment will vary based on the number of seats, design, and square footage (1500 sqft - 3500 sqft). We require that candidates have at least $200,000 in liquid assets and at least $550,000 in net worth, for a single unit operator. This includes anything besides home equity that can be converted to cash within 30 days. Retirement accounts such as a 401K or IRA can be considered.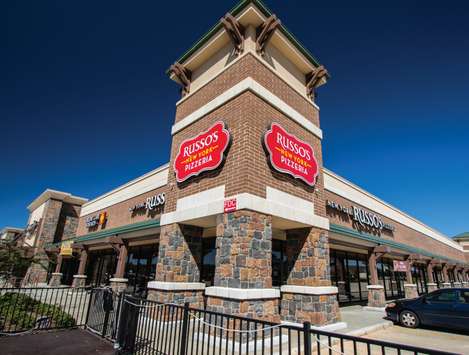 Do I Need Restaurant Experience?
Restaurant experience is not required, but is definitely a plus. Russo's will support you every step of the way. We have an extensive four to six week training program.
You will experience everything hands-on from prepping dough, making lasagna, our homemade soups and dressings, to cooking the perfect pepperoni pizza and chicken parmesan. We firmly believe you only get out of it what you put into it. Training sets you and your team up for success. If you are willing to learn and are 100% engaged, Russo's New York Pizzeria and Italian Kitchen offers the potential for long-term success.
To learn more start a live chat with us today!