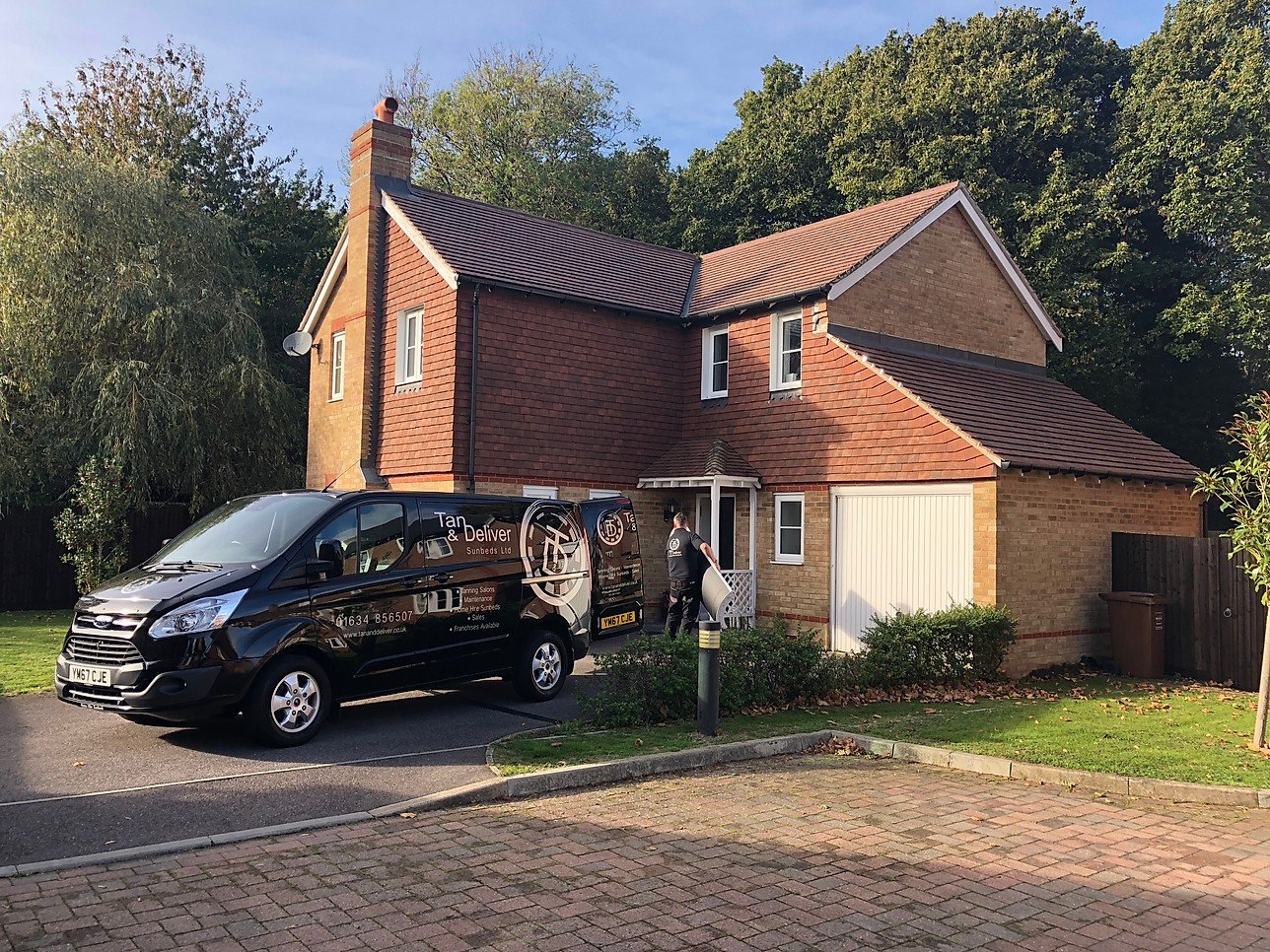 Who is Tan & Deliver Home Hire Sunbeds?
We know it can be daunting making the move to become self- employed. That`s why we have developed a franchise opportunity to increase your income without risking your current employment.

Unlike other franchises you have the freedom to build your business to suit you lifestyle, whether you want to work a few extra hours per week or make it your full time business.

Due to our rapid success and growth, we are now looking for highly motivated, enthusiastic people to run their own Tan & Deliver Franchise in their local area.
The Business Model in Brief
You will own a fleet of Home Hire Sunbeds that you will deliver to clients homes. We recommend a minimum of 10 Sunbeds to start with.
The clients will contact you directly or through the Centralised Website or directly to you and book a Sunbed to be delivered at a time and date that suits.
You will charge £150 per Sunbed per 4 weeks hire.

You will sell a range of Tanning Products alongside to boost profits.

You will keep all earnings.

You will pay a management Fee after 6 months of trading.
All Social Media Marketing is included within the Franchise Package, this will generate 90% of your Clients.
You will Receive full training on problem solving, fault finding and all aspects of the Business and the Tanning industry as a whole. This unique business can be run alongside your existing job and commitments.